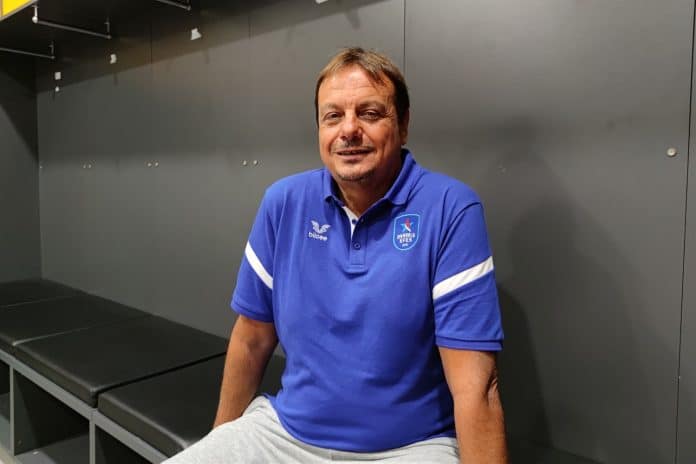 When delving into multiple topics concerning Anadolu Efes and the offseason, Shane Larkin's central objective revolves around winning games. In an exclusive interview with Eurohoops about the 2023-24 season, his sixth with the Istanbul team, Larkin highlighted a major departure from previous seasons: the absence of both Ergin Ataman and Vasilije Micic.
Q: As you mentioned, you had five successful years with coach Ataman. Now he is in Panathinaikos. Do you think he will have success over there?
A: I know he is going to go there and implement his system, plays. He is going to demand what he expects out of his players. If they don't do what he expects, he is going to tell them straight to their face. He will tell the media, to everybody that they are not doing their job, they are not living up to the standards that he set for them. He has done that to me, he has done that to Vasa, he has done that to everybody. At the end of the day, it doesn't matter which player it is. It is just how he goes about his business. If those guys and that locker room come together, find continuity and chemistry, and gel well, I think he can have success.
There are a bunch of new players on that team with a bunch of new plays and a new system. It is not going to be about how great of a coach he is. It is going to be about the system he implemented. If his players can go in there and make that system work – just like when we came here. We had our players, we had the plays, he ended up making it work and kept that same group for most of the five years and he had a lot of success in it. If they can find that same kind of success level with the players' skills, abilities, minds, and wills; then sure, they can have success. It is not just on him to have success. He can't go out there and make a three-point shot by himself. If he goes in there and has success, you can't say 'Ataman did it'. It is going to be Ataman and his team.
If we have success here, it is not going to be like 'Erdem Can do it'. It will be Erdem Can and the players that we have. I think everybody wants to point their finger in one way and say 'Can Ataman do it? Can Erdem Can do it?'. It has never been Ataman by himself. It has never been Erdem Can by himself. I haven't won the EuroLeague by myself, Vasa hasn't won the EuroLeague by himself. None of us lost those games last year by ourselves either. It is really all one, but everybody likes to point fingers and give success to individuals. Basketball has never been individual. I've never seen one person beat five people. At the end of the day, that is how it will always be. That's how I feel about it.
Shane Larkin shares his view on Anadolu Efes, the new challenges of Vasilije Micic and Ergin Ataman, and the Turkey NT

He talked to @semih_tuna & @bilalbyardimcihttps://t.co/TbPEQ166JE

— Eurohoops (@Eurohoopsnet) September 20, 2023