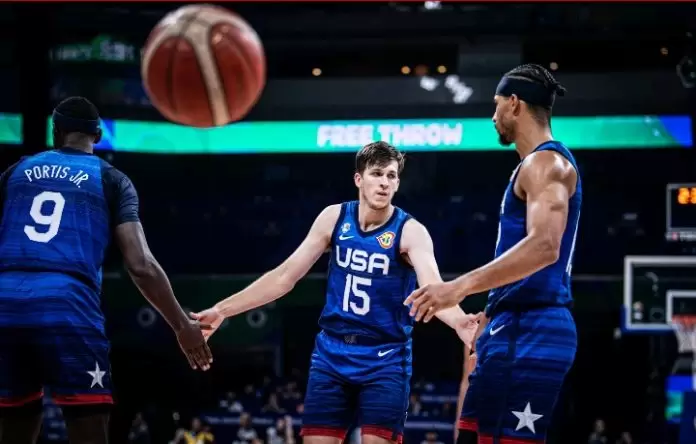 Austin Reaves, the rising star for the Los Angeles Lakers, has achieved an incredible transformation, going from an undrafted player to a playoff starter, and his journey recently took an exciting turn.
The 25-year-old shooting guard earned a call-up to Team USA, marking a significant milestone in his career. Reaves showcased his skills on the international stage during this year's FIBA World Cup, where the American team finished fourth.
In a recent interview, Michael Corvo of ClutchPoints spoke with Austin's brother, Spencer, to get insights into what it was like watching Austin represent Team USA and emerge as one of the team's standout players.
Spencer shared his initial surprise at Austin's invitation to join Team USA. He recalled the moment when Austin reached out to him, saying, "Hey, I'm thinking about playing for Team USA this summer."
Spencer's response was filled with encouragement and excitement, urging Austin to seize this unique opportunity to represent his country.
While Team USA didn't secure the gold medal, witnessing Austin on the international stage was a proud and unforgettable moment for his family. Spencer also recognized the challenges of FIBA basketball, with its distinct rules and style of play.