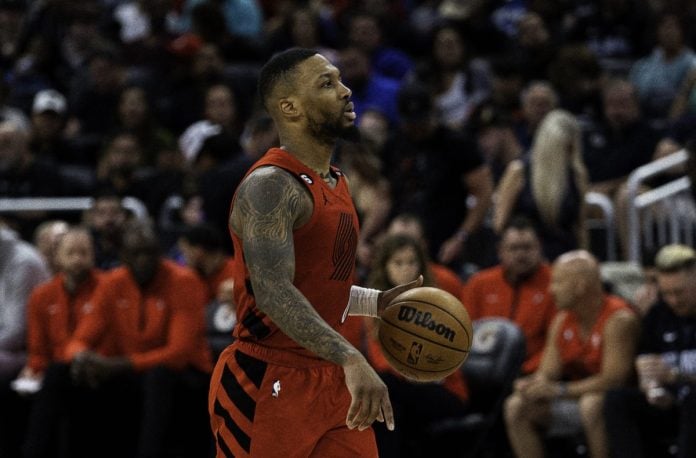 Damian Lillard's trade request from the Portland Trail Blazers to the Miami Heat sent shockwaves through the NBA community.
Lillard's request followed Portland's decision to draft Scoot Henderson as the No. 3 pick instead of pursuing veteran players to bolster the team's championship prospects.
Speculation arose that the Blazers' choice of Henderson may have been a dealbreaker for the 33-year-old superstar.
However, Lillard clarified his stance on the matter during an appearance on the "It Is What It Is" podcast.
"That wasn't a dealbreaker for me at all. I respect his game. I think in that position, he was the best player available… I wasn't offended at all," he said, via ClutchPoints.