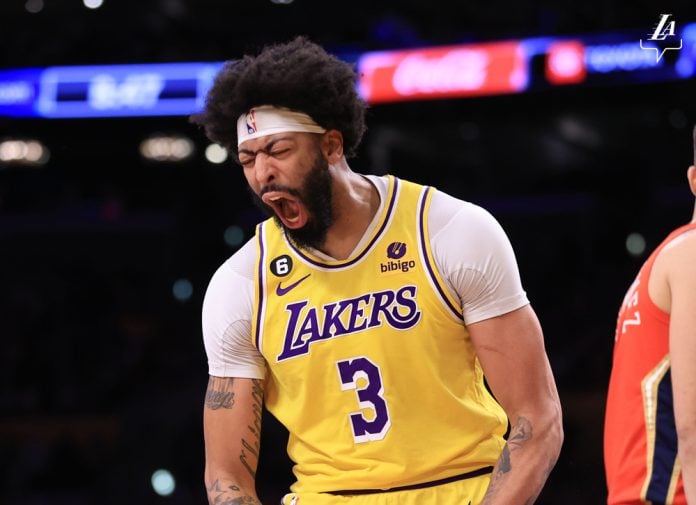 In a recent analysis of NBA offseason moves, sports analyst Stephen A. Smith didn't mince words when he declared the Los Angeles Lakers as having the best offseason in the league.
The Lakers' offseason revolved around both re-signing key players and bringing in fresh talent to bolster their roster.
They secured the services of Rui Hachimura, and two trade deadline additions D'Angelo Russell and Jarred Vanderbilt. Additionally, the Lakers retained star forward Anthony Davis and sharpshooter Austin Reaves.
But it wasn't just about continuity for the Lakers; they also made savvy acquisitions. The addition of Gabe Vincent, Taurean Prince, Cam Reddish, Jaxson Hayes, and Christian Wood added depth and versatility to the team.
Smith's assessment took into account not only the offseason but also the Lakers' trajectory since the trade deadline. He highlighted the transformation of the team since acquiring Russell and Vanderbilt, crediting General Manager Rob Pelinka for his outstanding work.
"I'm telling what I know," Smith asserted on ESPN's First Take. "If that trade deadline didn't happen where you acquired D'Angelo Russell and [Jarred] Vanderbilt, you got [Rui] Hachimura before that… Rob Pelinka would have been out. He'd had been done!"
Smith also emphasized the coaching staff's role in the Lakers' resurgence, giving a nod to Darvin Ham, Phil Handy, and the rest of the team.
The Lakers' offseason moves, including retaining Davis and securing bargain deals for Russell and Vanderbilt, demonstrated their commitment to building a formidable squad, according to him.
"I like what they have done! And I think the Lakers are going to be very very formidable and L.A. is going to be a destination spot this NBA season. I think the Lakers got a chance," Smith concluded.