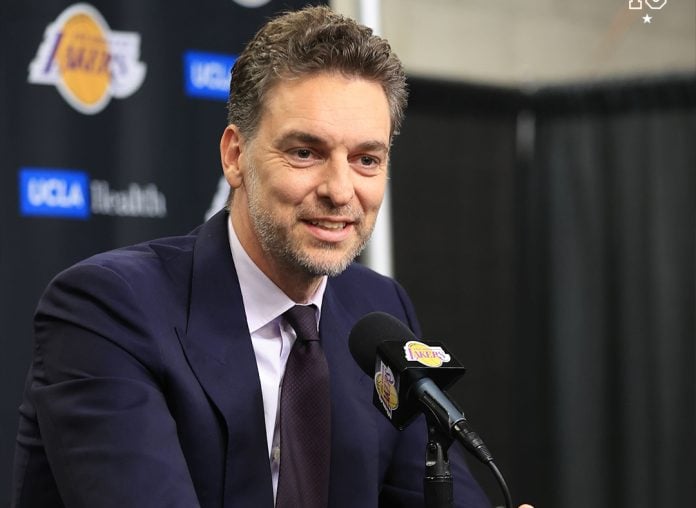 MANILA, Philippines – Basketball icons Sue Bird and Pau Gasol have officially led the introduction of the 2026 FIBA Women's Basketball World Cup in Germany at the Mall of Asia Arena on Friday, Sept. 8.
In an exclusive press conference, Bird and Gasol were presented to the media as they shared their delight and enthusiasm for the grand sporting event as its global ambassador.
"Just a lot of excitement. On top of that, I feel honored to be sitting here," Bird said.
"It's pivotal, and no better way to continue not as a player anymore but as a former player than to be sitting here as an ambassador to help continue to grow that game and really thrive that way that is women's basketball right now."
Bird, 42, stands as one of the most decorated players ever in the history of women's basketball. For 20 years of play in the WNBA as the cornerstone of the Seattle Storm, she led the franchise to four league championships while amassing 13 All-Star selections and eight All-WNBA honors.
Bird was a mainstay at the United States women's national team as she helped the stars and stripes to clinch supremacy at the international stage – four World Championship top finishes and five gold medal triumphs at the Olympic Games.
"When you're representing your country. It's not just you, or a team, or a city. It's an entire thing in it. I was very fortunate to be in five World Cups. To also have that feeling with U.S. on my chest, it's a very special moment, and I've never taken it for granted.
"And now, in this seat [as an ambassador], I get to have an impact on the game in a different way."
Meanwhile, Gasol sees the purpose in him to help cultivate women's basketball.
The Spanish hoops star and recently named Naismith Basketball Hall of Famer of this year's class views the unwavering influence of the late great Kobe Bryant as a strong, motivating factor for him in representing the prestigious festivity.
"I've always enjoyed watching the women's game," Gasol said, who won a gold medal with España last 2006 FIBA World Championships.
"For the love of the game, it's just an exciting time for women's basketball, for women's in sport, and for women's in our world. I'm just happy to be a part of the process and continue it every way I can."
With 16 nations set to participate, the 2026 FIBA Women's Basketball World Cup will be held in Berlin from Sept. 4 to 13.
Since 1998, this would mark the second time the Women's World Cup will reside in Germany.